In his Meru tour, Raila grabbed a bunch of Khat and started chewing. But, the runners up in the 2013 presidential elections wanted it to happen in public so as to show support and solidarity for Miraa farmers in Meru. Raila Odinga has been in Meru and the Mt Kenya region pleading with locals to support his bid for presidency in the August election.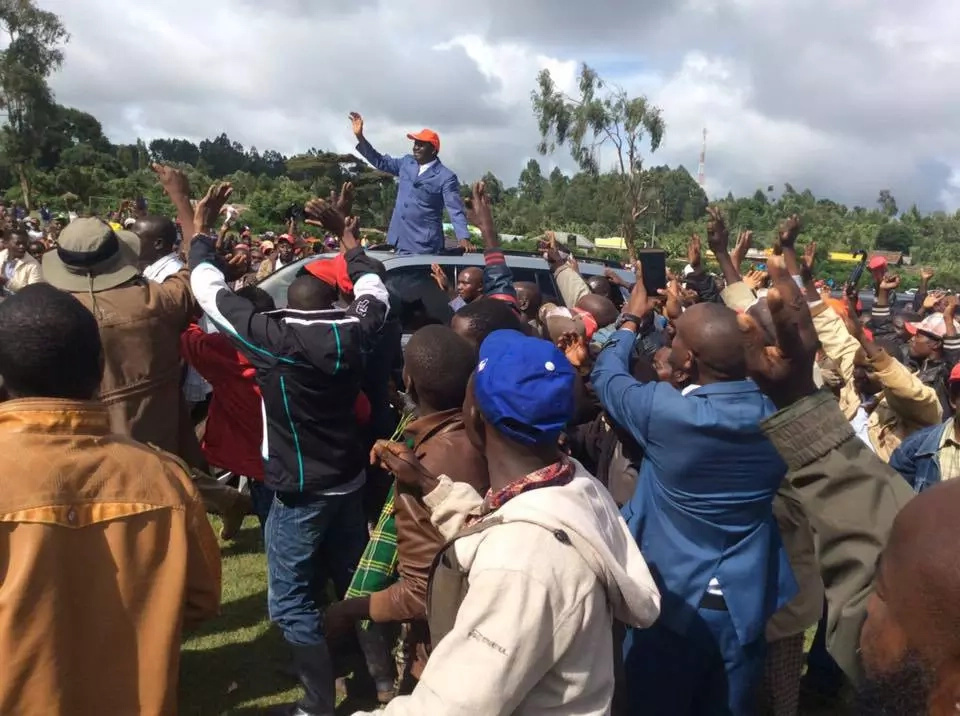 As usual, Raila took stage and charged the public with all kind of powerful rhetorical speeches. Apparently, the crowds seemed to welcome him warmly, at least going by the crowds that filled moved with him! In fact, the crowds were so large that they attracted the attention of Kiraitu Murungi, who said the NASWA leader can only attract idle people.
But, he'd not go without saying something about Moses Kuria. The CORD leader, who many people in teh region perceive as uncircumcised, pressed on the red button. He said that Moses Kuria's pro-circumcision ideas were irrelevant in a situation where Kenya needs to change from being a corrupt nation to a developed county.
He said: "Now is the time when politics are high in the air. And, they will even start to tell me how circumcision alters thinking".
 SEE: They Said Raila Hates Mau Forest residents, the place is now a desert!
 CORD Governors Pumping Graft Devolution Money To Fund Raila's Extremely Expensive 2017 Election Campaign SEE DETAILS
Breaking: Mike Sonko to ditch Jubilee